Never miss another Collection Day!
We now have a new online customized calendar and reminder service. A collection schedule unique to your home address can be printed, synced with your own electronic calendar, or you can receive weekly reminders by phone, email or Twitter. Get started by typing in your home address below!
Residential Curbside Collection Details
Materials must be curbside before 7:00 am on your collection day to ensure collection
One residential household is allowed:
Recycling
12 blue bags
Organic
1 green cart
Garbage
5 clear bags & 1 black bag for privacy (or 6 clear bags)
Two bulky items
For residents of the Municipality of Colchester & the Towns of Truro & Stewiacke one household can place two large items curbside on their regular garbage collection day.
Town of Truro Residents Leaf Collection
If you have any questions or require any information regarding leaf collection in the Town of Truro please visit Town of Truro
List of considerations when building and installing a curbside garbage box for County residents
Do not make it too deep. The collector needs to be able to reach to the bottom to grab the bags with their feet on the ground.
Do not make the lid too heavy, the hinges should be strong, durable, and secured with screws.
The lid should have a stopping mechanism so that it doesn't go too far back. This could be a brace on the exterior or a chain or rope in the interior.
If you are storing recyclables and garbage – the box should have a divider.
The box should be no further than 10 feet from the shoulder of the road. Ensure the location does not conflict with snow removal. Also ensure location does not impede vision of drivers coming out of your driveway.
The box can be as long as necessary. Keep your box clean, tidy and all items be stored in tied bags.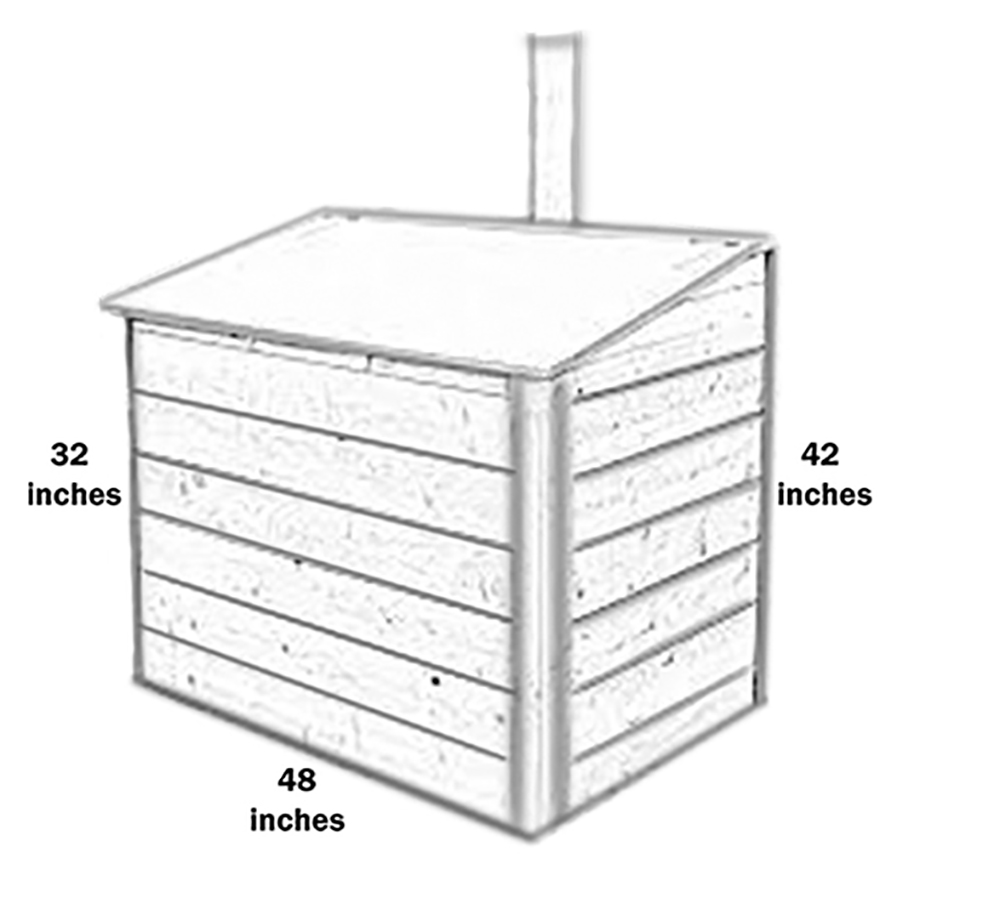 Looking for a 2023 Waste Sorting Booklet?
pdf 2023 Waste Sorting Booklet (5.26 MB)
Non-Profit Curbside Solid Waste Collection
On June 28, 2012, Council approved that non-profit/charitable organizations that fall under the Chapter 37 Tax Exemption By-law and non-taxable entities as identified by the Property Valuation Services Corporation could be eligible for curbside collection of garbage, recyclables and organics.
Organizations must submit an application to be eligible and select one of the two levels of service: pdf Non Profit Application 2023 (58 KB)
| Single Residential Level - $110 per year | Double Residential Level - $220 per year |
| --- | --- |
| six (6) clear bags of garbage | twelve (12) clear bags of garbage |
| one (1) green cart | two (2) green carts |
| twelve (12) blue or clear bags of recyclables | twenty four (24) blue or clear bags of recyclables |
The guidelines for collection are the same as the residential program except no black bags are permitted. This program will begin in the Fall. The collection day for the organization would be the same as the residents in that community. Materials must be curbside by 7 am.
Waste Reduction Staff would be happy to assist your organization and volunteers with setting up the programs by providing education sessions, training and signage. Please contact the Solid Waste Helpline at 902-895-4777 to set up an appointment or if you have any questions.