News
RSS News Feed
Truro-Colchester Housing Needs Report
Details

Category: News
Published: Thursday, 14 October 2021 13:29
A housing needs study was conducted on the Truro-Colchester Area. To view the final report, please click pdf here (6.28 MB) .
Mass Casualty Commission
Details

Category: Notices
Published: Friday, 20 August 2021 10:13

Anyone having information or interest in participating in the Mass Casualty Commission inquiry are encouraged to contact the Commission.
Email: This email address is being protected from spambots. You need JavaScript enabled to view it. or phone: 902-407-7532 or toll-free 1-833-635-2501.
Mass Casualty Commission
128 Esplanade Street
Truro, Nova Scotia B2N 2K3
For more information about the Commission visit masscasualtycommission.ca.
Municipal Offices Re-opened To Public
Details

Category: Covid-19
Published: Tuesday, 15 June 2021 08:56

Our Municipal offices at 1 Church Street, Truro are now re-opened to the public.
Drop-in visitors will be required to enter and exit through the front door and provide information for contact tracing purposes. Visitors requiring ramp access may enter from the back of the building whereby pressing the doorbell staff will grant access. A maximum number of visitors will be allowed to each department and visitor passes will be issued accordingly.
Pre-set appointment or meeting visitors will enter through the back door where staff involved will meet and sign guests in and out.
All services may also be accessed by phone, email, or virtual appointment during regular office hours. Phone: 902-897-3160, Fax (General Inquiries): 902-843-4066, Toll Free (in Nova Scotia): 1-866-728-5144 or refer to www.colchester.ca for email contacts.
Bill Payments:
Payments can be made online, or by depositing a cheque in the secure drop box at the rear entrance of the Municipal Building (1 Church Street). If you have an inquiry relating to the Tax Office, please call 902-897-3150.
Community Development:
To discuss and submit applications for development permits, subdivisions, re-zonings and development agreements, as well as requests for zoning letters, please contact This email address is being protected from spambots. You need JavaScript enabled to view it. or call 902-897-3170 for instructions on how to proceed.
Building Inspections:
To discuss and submit building applications or to schedule a building inspection for a project under construction, please contact This email address is being protected from spambots. You need JavaScript enabled to view it. or call 902-897-3170.
Emergency Water or Sewer Issues:
For emergency services such as a problem with Municipal Water or Municipal Sewer please call Public Works at 902-897-3175.
Garbage, Compost or Recycling:
For inquiries contact our Helpline: 902-895-4777. The Public is advised to NOT go to the Solid Waste Facilities in Kemptown unless it is essential and are encouraged to use the residential curbside collection program.
If an essential visit is required masks must be worn onsite at all times.
In case of night and/or weekend emergencies, call 902-897-3150, 3160 or 3175.
For more information visit Colchester.ca or follow us on Facebook or Twitter.
Colchester Housing Needs Survey
Details

Category: News
Published: Friday, 30 April 2021 09:51
Please take a few minutes to fill out this anonymous survey on housing needs in Colchester.
This survey is part of a larger county-wide study on Affordable Housing Needs, supported by the United Way of Colchester County, the Municipality of Colchester, the Town of Truro, Nova Scotia Health, CMHC, YReach, and the Affordable Housing Association of Nova Scotia.
https://interceptum.com/s/en/ColchesterHousingNeedsSurvey
Colchester Holds the Line on Tax Rates
Details

Category: Media Releases
Published: Friday, 30 April 2021 08:08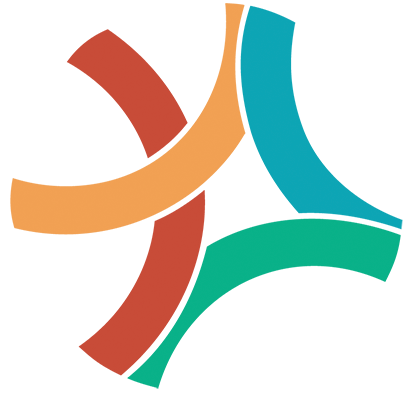 After weathering the financial challenges of 2020, Colchester County Council successfully approved its 2021/22 budget last evening with no increases to the residential or commercial tax rates. This was the third year of the last four that the Municipality was able to hold the line on its rates, with just a half cent increase in 2019.
"We know this past year has been challenging financially for many of our residents and businesses. Although our Municipality continues to face rising costs that are beyond our control, such as education, policing, libraries, and corrections, Council was determined to do its best to avoid an increase in our tax rates. We are pleased to say that we were successful in achieving that," said Christine Blair, Mayor of the Municipality of Colchester.

The Municipality prides itself on delivering a high level of service to residents while continuing to maintain one of the lowest municipal tax rates in the province. Long-term forecasting, investment in contingency reserve funds, and calculated spending have all contributed to the Municipality's stable financial position.
In addition to careful spending, this year's $32.9 Million budget continues to invest in critical infrastructure and economic development initiatives that will aid in post-pandemic recovery in the County including rural broadband internet, Debert Business Park and Airport, Fundy Discovery Site, and the Cliffs of Fundy UNESCO Global Geopark.
The Municipality is leading environmental change by investing in Carbon-Free Colchester initiatives, and numerous community organizations also will receive support through the County's extensive not-for-profit grant programs.

"We have a variety of hardworking community groups that provide important services across our Municipality. Many have struggled this past year with an inability to fundraise due to public health restrictions. Council is pleased to be able to support these organizations, especially during such challenging times," remarked Mayor Blair.

Each year the County's operating budget is set within a context of competing needs, requests, opportunities, and anticipated revenues. Some costs and revenue streams are not within the Municipality's control. Nearly 46% of taxes collected by the Municipality are transferred to the Provincial Government for services such as schools, housing, libraries, assessment services, corrections, and policing. This year the County had to accommodate another 3% increase totalling $438,539 in its required mandatory payments to the Province, bringing the total transfer to $14.9 Million. Such rising costs have made the budgeting process more and more demanding with each given year.

Recognizing the uncertainty of the pandemic and what each day may bring, Colchester County Council remains committed to fiscal stewardship and is optimistic that in partnership with its residents and businesses they will see brighter days ahead.
Colchester Honours and Remembers Those Lost During April 2020 Tragedy
Details

Category: Media Releases
Published: Thursday, 15 April 2021 08:36
April 15, 2021
As the anniversary of the tragic events of April 18 & 19, 2020 approaches, the Municipality of Colchester prepares to honor and remember the 22 lives and unborn child that were so senselessly taken one-year ago.
In remembrance, the Municipality will be lowering flags at its offices and facilities to half-mast and lighting the Municipal Office at 1 Church Street, Truro in blue. Other organizations and community members are encouraged to join in similar expressions of observance that may include hanging a flag in a window or tying Nova Scotia tartan to a mailbox.
In addition to deeply impacting local communities and the province it has been apparent by the outpouring of love and support received from around the country, and the world, that this tragedy has greatly affected many.
The Municipality of Colchester would like to thank all who have offered condolences, kind gestures, expressions of remembrance, and donations to support the community and victims' families. All have been a light that has helped restore and lift spirits during a very dark and difficult time.

"Our hearts and thoughts are with all who continue to grieve and heal. We hope that comfort and solace may be found in those around us both now and in the days ahead," said Christine Blair, Mayor of Colchester County.
Media Contact:
Devin Trefry
Mayor and CAO's Office
Cell: 902-956-3239
Email: This email address is being protected from spambots. You need JavaScript enabled to view it.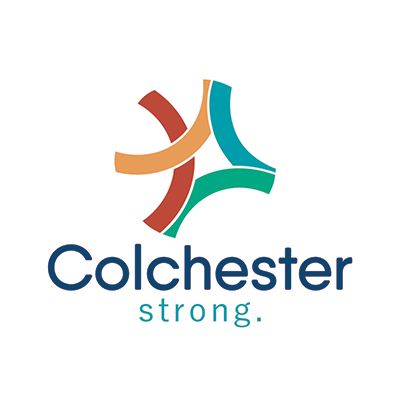 Subcategories