JUNE 4-12
Please see below for a full schedule of Colchester Bike Week events! Remember to follow us on Facebook at Colchester Recreation as will be posting daily challenges and safe cycling tips throughout Colchester Bike Week!
pdf Brochure Page 1 (310 KB) pdf Brochure Page 2 (375 KB)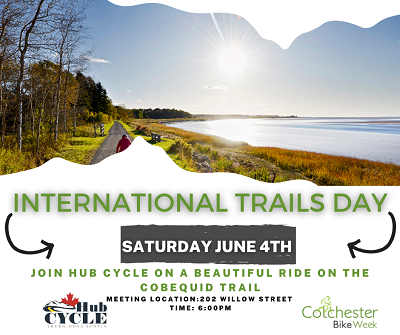 Here are the links for the coloring Contest : pdf Coloring Page A (137 KB) pdf Coloring Page B (220 KB)
Stay tuned for a full schedule of free events throughout Colchester County hosted by Colchester Recreation and our cycling community of Hub Cycle and Bike Monkey.