Visit Colchester County Recreation on Facebook for updates on summer 2020 activities.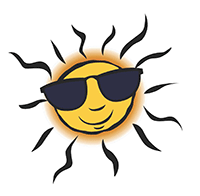 Fun in the Sun Day Camps, for children 5 to 12 years of age, visit communities in Colchester County during July and August.
Each week is full of fun outdoor games, group activities, sports, theme days, and lots more to keep you active in the summer!
For more information contact us at This email address is being protected from spambots. You need JavaScript enabled to view it..